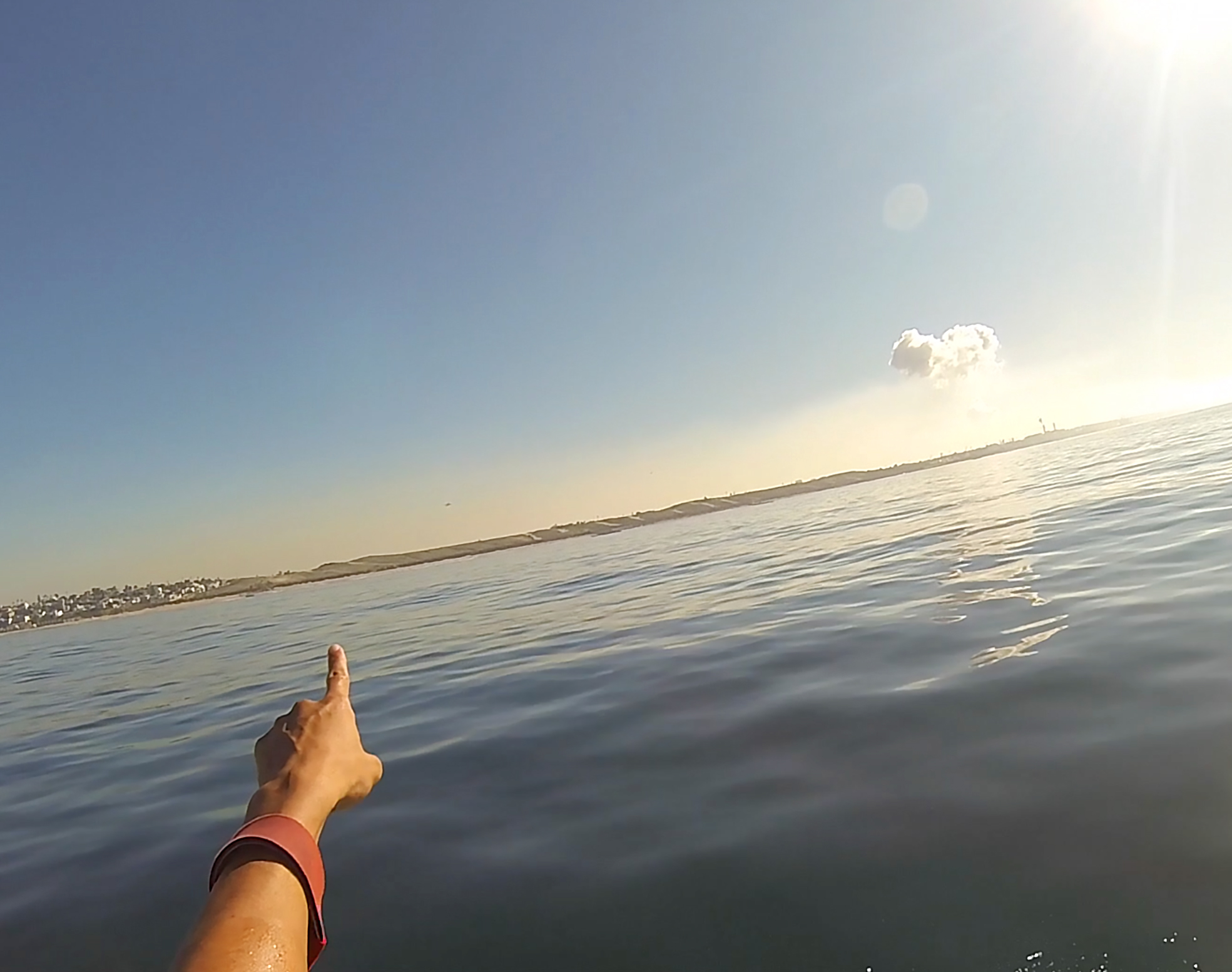 Something magic happened over the weekend.  As an early Christmas present I took Kirk Ouimet out for his first time ever on some jet skis.  As I was leaving the house I grabbed the GoPro "just in case something crazy happens"..
..well..
A day blessed with perfect weather became a day blessed with an outrageous surprise!  DOLPHINS! (..and you know how we love dolphins..)  We spotted them from far out and thought we would try and get just close enough to observe them passively.  They had plans of their own.  As soon as they saw us they started swimming under our jet skis!!  At first, we were nervous that we would run them over and harm them.  But it soon became clear that they were playing with us and trying to ride our waves!
No matter where we went the dolphins and some seals continued to follow and play with us.  It lasted for about 1.5 hours!  It was crazy unreal. Here's a video and some pics from the day.  If you hear some girly gitti sceams in the video it's not me.  I think there was some 12 yr old girl nearby or something like that ; )
Here are some pics from the day..
The first dolphin swimming right under my jet ski.
Dolphins following Kirk..
Dolphins riding my waves directly in front of my jet ski.
A seal getting in on the fun times.
There were about 25 or so dolphins and seals around us!
Dolphins swimming between Kirk and I.
Riding my wake.
The water was perfectly calm and made for awesome visibility.
I couldn't resist and finally started dipping in to watch them underwater.
Thank you dolphins. Thank you God. The experience was incredible.
Kirk, thanks for joining me. I hope all your future jet skiing adventures are equally as crazy awesome (goooooood luck!)
Sincerely,