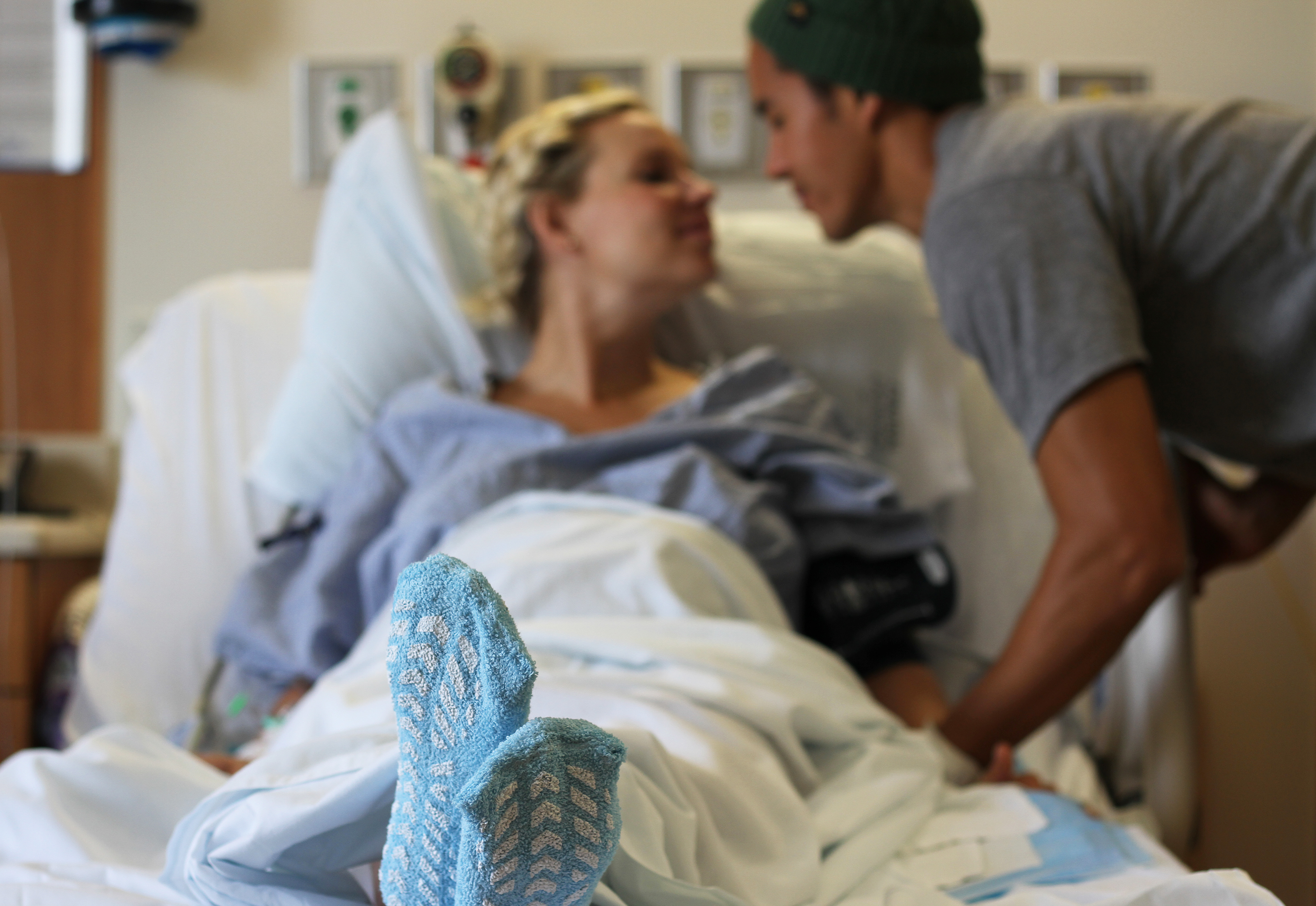 September 16, 2014 was graced with the birth of our first son, Manilla Morgan Gee.
Leading up to his birth, there was a lot of predictions (and a little bit of betting) as to whether he would be brown like me, or more fair like his mother. But, when the special day came, our only hope was for a safe and healthy arrival.
What's in a name? Manilla Morgan Gee
My ancestry is from
Manila, Philippines. 
Manila
means "faint hint of Vanilla".
Two L's because all our names have 7 letters.
Morgan
is a family name, a friend name, and a great name.
We are very grateful for Manilla. I remember the moment we placed him and his carseat in our car for the first time. Seeing the backseat so full with both Dorothy and Manilla showed me that we had officially made the transition from "young married couple with a baby" to a family.
Here are some pictures from those first special days in the life of Manilla Gee :
Here is a graphic I created to announce Jessica being prego : )
Our last picture taken as a family of 3. Photo by the talented Matthew Clayton.
Our first time seeing baby Gee. When we found out we were having a girl with Dorothy, it was humbling and precious. This time, finding out we had a boy was exciting and victorious ; )
Healthy momma = Healthy bebe
Jessica and Dorothy on the beach in Hawaii. We actually had plans to move to Laie, Oahu. Then we DID move to Laie, Oahu. And then 10 days later, just weeks before Manilla was born, those plans changed and we moved back to Provo.
Jess was a trooper through all the madness and moves leading up to Manilla's delivery.
A false alarm trip to the delivery room. About 7 days before actual "showtime" : /
The top picture is from Nov 6, 2012 – the day Dorothy was born. The bottom picture is our history repeating itself ; )
September 16th was a calm sunny day. Perfect weather. We had a pleasant view of the Timpanogos Temple from our delivery room.
The calm before the storm..
Seconds old..
First moments with mom.
First moments for father and son.
About to get my first bath. I was born with some acne on my chest..not 14 nipples as my parents mistakenly thought..
Jess handled labor like a champ. She pushed for maybe a minute or so was all. This pic above was taken right after Manilla's first bath. So about 1 hour after the birth. I was super surprised and very impressed to see Jess sitting up, perfectly alert, and smiling : )
First meeting for brother and sister.
We love our time in the hospital. Hospitality is great ; ) But really, I love the food there. We stayed the full 3 days both times. We were blessed to have some family and friends come visit Manilla while we were still there.
Grandpa and Grandma Gee
Grandma Maughan.
Aunt JoJo. She also changed Manilla's first diaper. An honor that I, the father, was gracious enough to pass on..
Leigh and Morgan Lyman
Natalie (and Alex) Madsen
My inch. I mean, my foot ; )
So…let's talk about placenta ; ) Before Dorothy was born, someone explained to me how in nature a mother eats her placenta immediately after labor to replenish everything lost during pregnancy and the birth. Basically, they explained that it is one of the greatest sources of nutrients on the planet. SOLD. I wanted to try placenta for myself. YES, I understand that it looks beyond gnarly. But why not at least try it?
Some people told me you could grill it like a steak, but I decided that if I was going to eat this thing, I was going to do it in the most un-tampered state possible. Blend it?
With Dorothy's birth, I brought our magic bullet, BUT, when the nurse said to me "You're not some of those weirdos that want to eat your placenta are you??" ..I chickened out.
Afraid that I would chicken out again, I took it out of my hands and hired a Doula to come retrieve Jessica's placenta and prepare it into a smoothie for us. Our Doula was fantastic, she took the placenta and returned with 3 smoothies and some pills for us : )
Here's a pic of Jess "enjoying" her own placenta..smoothie : )
The rest of the placenta was made into placenta pills.
Being burp'd face. He looked super "mister miyagi" every time. It was our favorite : )
Fresh out from heaven.
His first playlist..
Locked and loaded. Precious cargo safely in the car and ready to come home.
Motherhood ; )
Missing Heaven..
First bath..
Scary SCARY scary story. Our first time leaving the house with baby Manilla, we got in a car accident. Jess was driving with Grandma Maughan in the passenger seat and myself in the back middle seat next to Manilla on my left (Dorothy at home with a sitter). We pulled out into the intersection and a man with his head down came screaming straight at us and t-boned us right in Manilla's door! It was terrifying. Jessica turned into super-human-bear-momma and tore the door open to grab Manilla and rush me off to the side of the road. Manilla was sleeping and although he woke up and began to cry, the ambulance and hospital were able to assure that he was otherwise perfectly unharmed.
Morning baby..
Jessica and I are so grateful for all the love and support we have received from family and friends. From Jess, Dorothy, Manilla, and myself, THANK YOU.
Sincerely,
Garrett