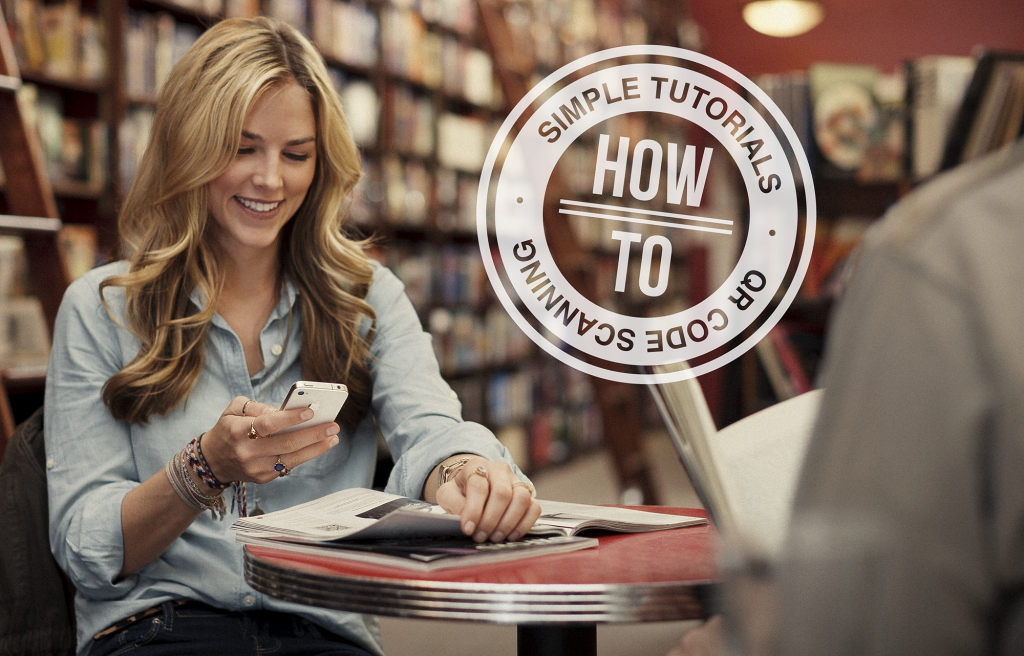 What is a QR code?
Most simply put, QR codes are 2D codes which can be scanned using a smart phone to access information or take some sort of digital action. For example, a business can create a QR code which links to their Facebook page so that when customers scan the code with their phone, they can view the Facebook page and instantly "Like" that that business ("Scan to Like"). Other actions may include "Scan to Follow" on Twitter, "Scan to Survey" for customer feedback, "Scan to Watch" on YouTube, and more.. Summarized, QR codes are powerful hyperlinks for the real world.
Here is a 1 minute video to help explain : What is a QR code?
To experience for yourself, you can download Scan : free QR code reader app.
*5 simple tips for better QR code scanning:
1) Scannable code types
We are constantly adding more possible code types to Scan. Currently, you can scan 2D QR codes and 1D bar codes (usually found on products).
2) Focus the code
It is important to bring the code into perfect focus. To help, we enabled a "tap to focus" feature. Also, varying distances and holding still can also help achieve the right focus.
3) Hold the device still
Do your best to keep steady and hold the device still. This enables the code to come into perfect focus.
4) Try a variety of distances
It is important to bring the code into perfect focus. Depending on your device's camera, this happens at different distances and sizes. Try moving your device closer and further away to find the best point of focus for the code.
5) Good lighting
Codes are easiest to scan in good lighting at high contrast. Test out different lighting where the code is most visible with no glares or shadows over the code.
How to Scan a QR Code – Short Video
Create your own custom QR code
Scan has made it simple to quickly create your own custom QR codes : free QR code generator.
With any questions or feedback, feel free to reach out to me personally on Twitter : @garrettgee